WINDOWS
---
Whether it be to improve on those old, drafty windows, or update your exterior with an enriching aesthetic, Northwest Millwork has got you covered. We pride ourselves in our selection of efficient, long-lasting windows from the best companies in the Midwest. Our selection of beautiful, sturdy windows is sure to provide many enriching and money-saving options for your home.
WINDOWS
KOLBE WINDOWS & DOORS
From our humble beginnings, we have become one of the nation's leading manufacturers of premium quality windows and doors. We're known for our dedicated craftsmanship and our attention to detail, but also for our uncompromising work ethic and deep-rooted family values that our founders, Herb and Ervin Kolbe, learned while growing up on their family's dairy farm in central Wisconsin.
---
LINCOLN WINDOWS
Based in Merrill, Wisconsin, the privately owned company engineers windows and patio doors for visual appeal as well as outstanding performance and backs it up with exceptional customer service before and after the sale. Lincoln windows and patio doors are marketed through a network of over 400 independent distributors throughout the U.S and Canada.

---
WINDSOR WINDOWS & DOORS
One look at a Windsor window or door and you'll recognize its superior construction. Every Windsor product is constructed with the highest grade materials, hardware and glass. We carefully monitor every product throughout the entire manufacturing process. The result is a product we're proud to put our name on, and a window or door you'll be proud to put in your home.

---
LOEWEN
Established in 1905, Loewen delivers an unrivaled combination of aesthetics, performance and value through an extensive line of Douglas Fir, FSC Douglas Fir and Mahogany windows and doors.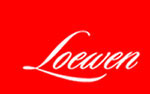 ---
TIMELINE WINDOWS
You owe it to yourself and your project to consider the performance, quality and value of Timeline Windows and Patio Doors. Whether the application is residential or light commercial; new construction or replacement, there are Timeline products to admirably fill your needs.

SKYLIGHTS
VELUX
We are the market leader in the manufacturing of skylights and roof windows. Available to builders, architects, merchants and consumers throughout the United States, the skylights and roof windows are complemented by a complete range of blinds, electronic accessories, solar panels and shades.