MOULDINGS, MILLWORK & WAINSCOTING
---
Taking moulding seriously has been a part of Northwest Millwork from the get-go. That's why we strive to provide as many options as we can cost-effectively. There's no way you won't be able to find what profiles you might be looking for to complete your project.
METRIE
Our beginnings are in finishings. Since 1926, we've helped transform spaces with exquisitely crafted architectural trim. Today, we offer something you can't find anywhere else: complete Collections of interior finishings, from crowns to Ikons and architraves to interior doors – each element perfectly coordinated and flawlessly proportioned. Style that lives at the intersection of timeless and modern, of then and now.
---
ALEXANDRIA MOULDING
Alexandria Moulding is a leading moulding manufacturer and distributor of wood and wood composite mouldings in North America & the world. Alexandria Moulding has four domestic Mega Centres that look after its manufacturing and distribution requirements: Alexandria East (Canadian East Coast Manufacturing & Distribution), Alexandria West (Western Canada & American Pacific N.W Manufacturing & Distribution), Alexandria Mid-West (American Mid-West Distribution), Alexandria North East (American N.E. Distribution)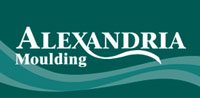 ---
THE EMPIRE COMPANY
Empire has grown into one of the largest millwork distribution and manufacturing companies in the United States. With a geographic footprint that touches the majority of the eastern half of the United States, Empire is well positioned for continued expansion.

"The customer always comes first." This has been the underlying theme to Empire's success and growth. From the beginning of the supply chain to wherever your business is, Empire is working hard for you.