SERVICE
---
Northwest Millwork can also handle your service needs for Loewen, Kolbe, Windsor, and Lincoln windows or doors. We employ an in-house service technician who has been formally trained on our window lines. This enables us to coordinate directly with you rather than a subcontractor or 3rd party vendor.
GLASS REPLACEMENT
Our expertly trained window repair specialists can often fix a damaged window without replacing the whole unit. Glass replacement can be a very cost-effective alternative.
SASH REPLACEMENT
We ofter options for replacing older sash with new energy-efficient sash without disrupting the existing trim and frame - an affordable alternative to replacing an entire window unit.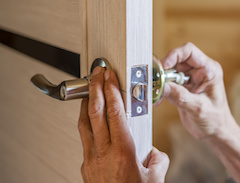 HARDWARE REPLACEMENT
Window and door lock installation by experienced professionals can guarantee the safety and security of your home. A short visit from our technicians can give much needed peace of mind.
---
WINDOW ADJUSTMENT
Drafty homes often times just need simple adjustments to the windows to make them happy and healthy again.
DOOR ADJUSTMENT
A quick visit from our experienced technicians can remedy noisy hinges, stuck or hard-to-open doors, clunky locks, and loose door knobs.
WARRANTY PARTS
Licensed warranty repair with our committed experts will give you no-hassle replacement for any failed windows, doors, and hardware in no time.